Welcome to the Transfiguration Greek Orthodox church in Charlottesville, Virginia. We are located approximately 100 miles south of Washington DC and have been working with the Orthodox community in Central Virginia for more than 50 years.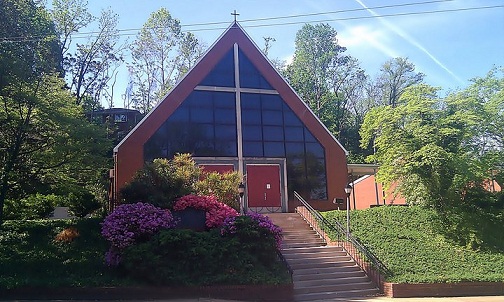 "Welcome one another, therefore, just as Christ has welcomed you, for the glory of God." - Romans 15:7
Through our website, we would like to introduce you to the worship, fellowship and camaraderie of our Parish. Please look through our different pages to become familiar with our church family.
---
Schedule of Services
Please join us this Sunday, August 19th, for Sunday services followed by coffee hour and socializing in the church hall. For the full schedule please see our Service Schedule.
Upcoming Events & Community Announcements
Stewardship forms are available for 2018. Please consider becoming a steward of the church. Forms for download can be found on our Stewardship Page.
August 13 - Paraklesis 6:00 PM - Monday
August 14 -Great Vespers Kimisis tis Theotokou 6:00 PM - Tuesday
August 15 - Orthros (8:00AM) followed by Divine Liturgy (9:00AM) - Kimisis tis Theotokou - Wednesday
August 19 - Sunday Orthros (9:30AM) followed by Divine Liturgy (10:30AM)
August 21 - Meeting of the Parish Council
August 26- Sunday Orthros (9:30AM) followed by Divine Liturgy (10:30AM)
Please see our Church Calendar for more information.
---
Last updated 13 August 2018
Upcoming events:
Great Vespers Kimisis tis Theotokou
August 14 6 pm
Divine Liturgy - Kimisis tis Theotokou
August 15 9 am
Orthros
August 19 9:30 am
Divine Liturgy
August 19 10:30 am